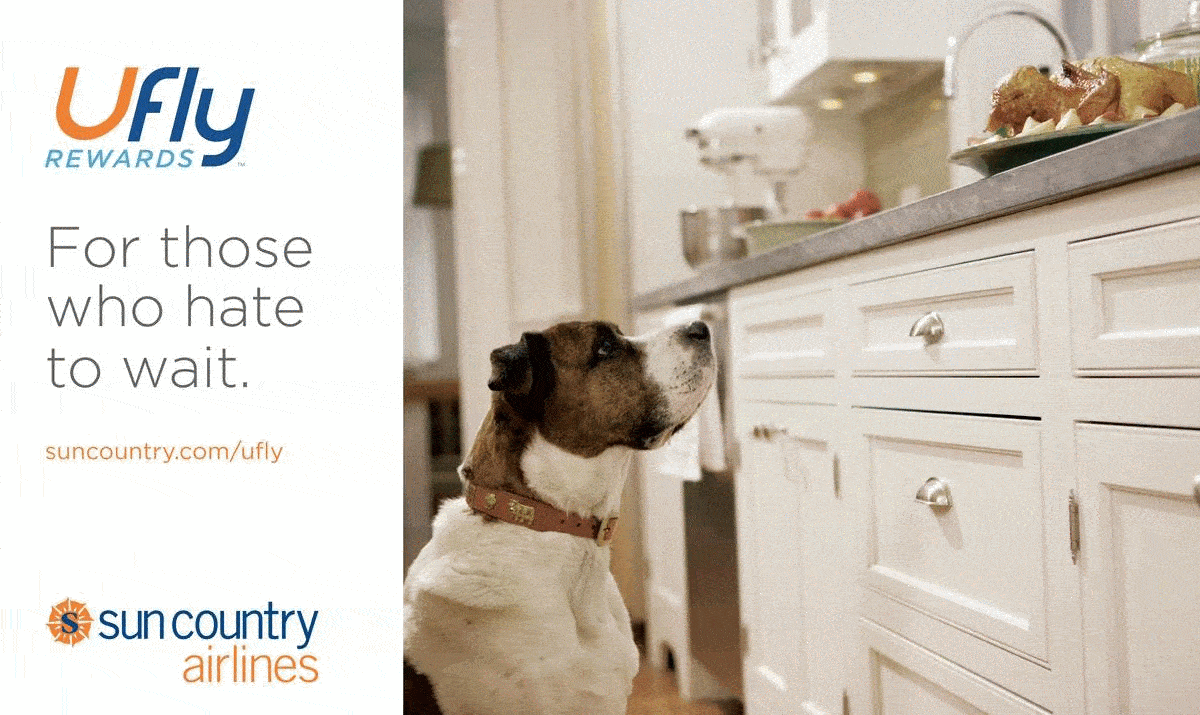 Sun Country - Ufly Digital Board
The Sun Country Ufly Rewards program gives consumers immediate rewards points for their flights and allows them to share those points with others. All of our work for Sun Country relied on an interplay between headline and image. The imagery needed to always play off of the quirky aspects of life (because as Minnesotans, we're frankly all a little quirky in an endearing way). Ufly had been a neglected program, so this first series of ads needed to reflect the master brand and have a robust presence. The messaging and imagery was leveraged in digital boards at Minneapolis-St. Paul International Airport, Sun Country home page, email communications to prospects, social media and as part of a refresh for underperforming pages on the website.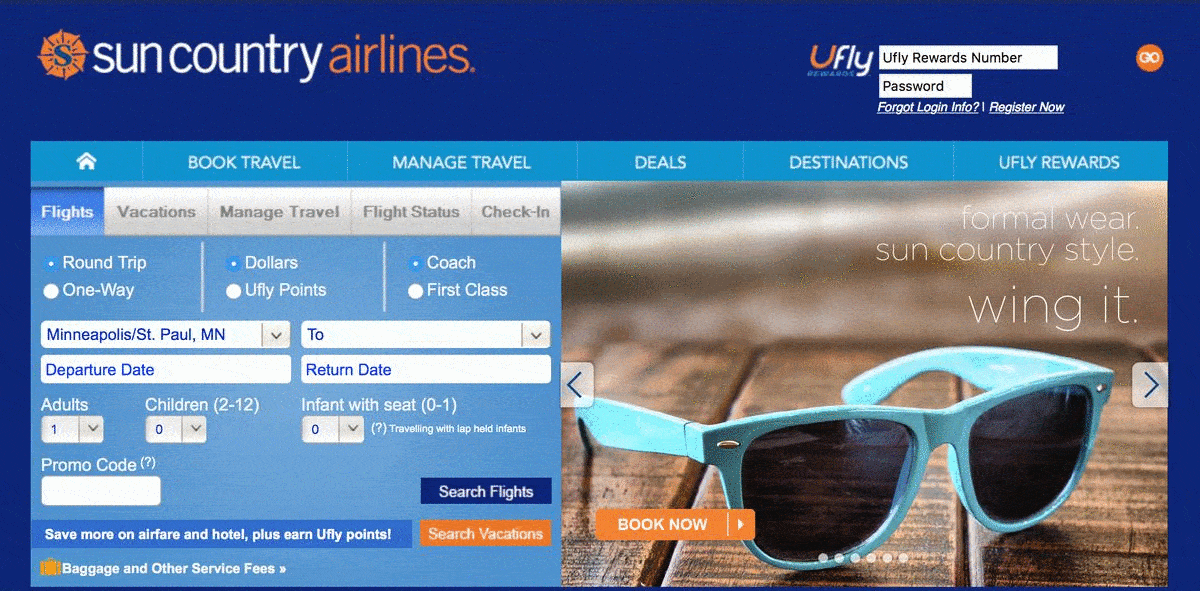 Sun Country - Wing It
Sun Country Airlines featured regular weekly flight specials known as 'Wing It'. To keep customers from glossing over the specials each week the landing page graphics, coinciding social media graphics and email promotions would change out. We ran a series of tests to see which style of image and headline would garner the most interest. The results boiled down to being consistent to train users what to look for, but then to change when we saw our baseline interaction start to dwindle.
Sun Country - Page Take Over
A clever copywriter once told me, "a little cow goes a long way". As a part of a larger campaign based on long-form copy, these website take over banners for Sun Country Airlines had to deliver a complex message in a small space. The campaign, playing off of a local Chicago legend, were a fun and playful way to draw attention the the new flight offering.
Cambria MN Football Honors Email
Cambria often sponsors local sports events as a way to show support for the community. This email invitation needed to show Cambria's support without being heavy handed advertising and play well in both desktop and mobile platforms.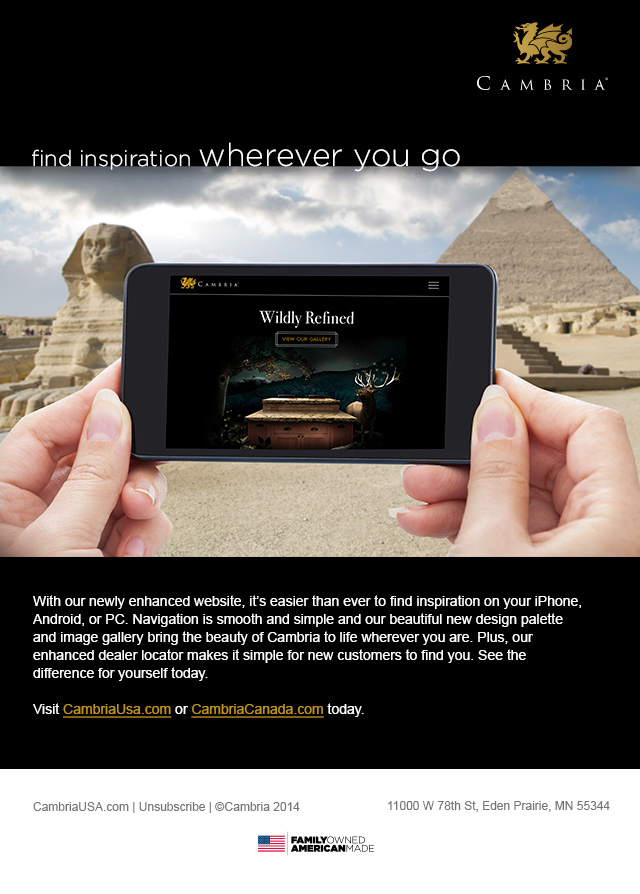 Cambria Website Launch Email
With a redesigned website, focusing more on bringing consumers inspiration, Cambria needed a communication piece that spoke to the improved visuals as well as the improved interface. This email implying that the site is so beautiful you'll be more intrigued by it than anything else was a fun way to communicate the new features of the website.